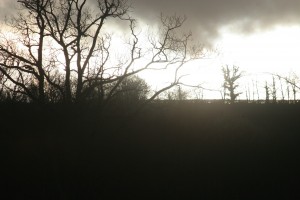 Lots of blog hopping, lots of fun!
Just so that you don't get lost or miss out, I'm re-posting this week's schedule for Alesha's Corner:
Dec. 26– "Armageddon Recipe Contest" The sun may have stopped shining, but we still need to eat! Submit a simple recipe you'd be able to whip up if all hell broke lose (Dec. 27  9:00 pm PST is the last day to submit your recipe and get a chance to win a $10 Amazon gift card)
Dec. 27–"Trivia Tuesday" topic: Post-apocalyptic movies (Still on-going! submit your answer by Dec. 27 11:00 pm PST for a chance to win a copy of The Tower's Alchemist)
Dec. 28–Luis Escobar from The Simpsons TV show shares his top survival techniques for living in a post-apocalyptic world. He's even included some artwork! I'll include a poll so you can vote on which you like best 🙂
Dec. 29–"If the #sunstoppedshining…" finish the sentence on twitter (and don't forget to follow me @The_GrayTower)
Dec. 30–Blog Comment: If you could choose one fictional character to be your ally during these dark days, who would it be and why? (My friend, the writer and blogger, Ren Thompson will be hosting the question for me at her blog. Submit your comment for a chance to win autographed copies of Luis Escobar's post-apocalyptic drawings.
Dec. 31–Author Day! Authors, share a quick blurb of your fantasy/paranormal novel in the comments for a chance to win a special promotion

And don't forget to click on the tour badge over to the right and get the full list of participating authors! Go to their blogs and have fun with their contests, interviews, and flash fiction! You DON'T want to miss them either.