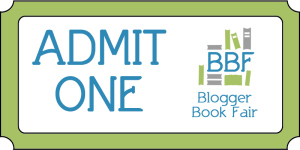 Welcome back to our Blogger Book Fair! Remember, all the books featured this week are either FREE or 99 cents. Find all of us at the Blogger Book Fair site.
I'm thrilled to introduce you to our next author, an award-winning fantasy writer who'll definitely capture your imaginations. Say hello to Andi O'Connor 🙂
Redemption (Short Story)
Fantasy | Adult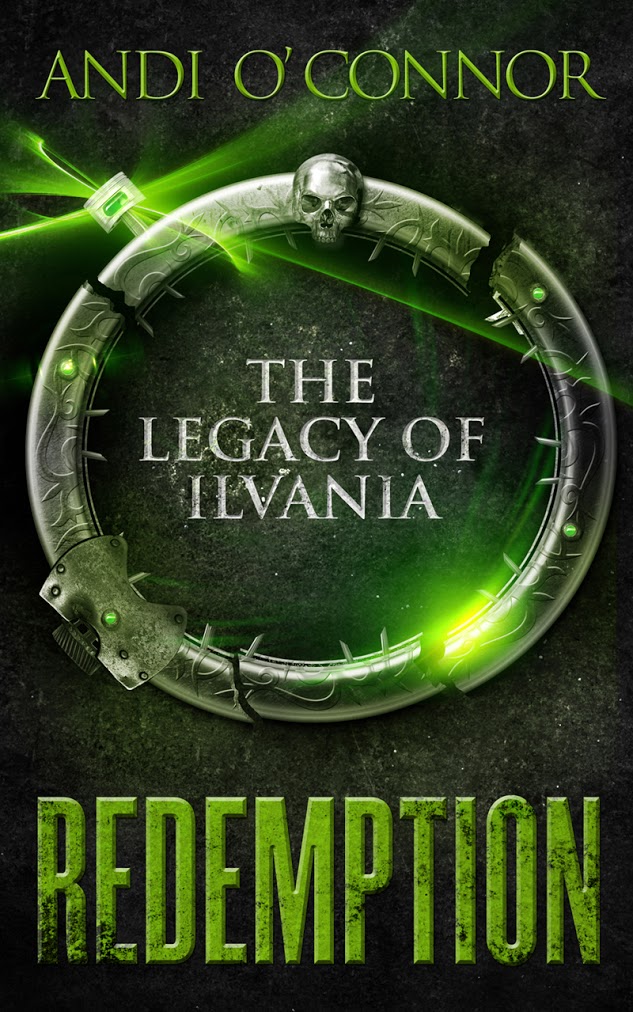 Huddled in the shadows, Jae watches while one of the Mé'Draak brands his cellmate as a slave before viciously dragging him from the room. Feeling the weight of the metal collar around his neck, Jae is left alone to contemplate his own fate. Will the afternoon session finally Break him? Will it kill him? Or will he end up like the boy, a helpless pawn neither living nor dead?
Buy Links:
Only $.99!
Teaser from Redemption (Short Story):
No, he'd receive no help from his parents. They'd sold him just as they'd sell all ten of his sisters. He was dead to them. He would never be free.
Silevethiel (The Vaelinel Trilogy #1)
Fantasy | Young Adult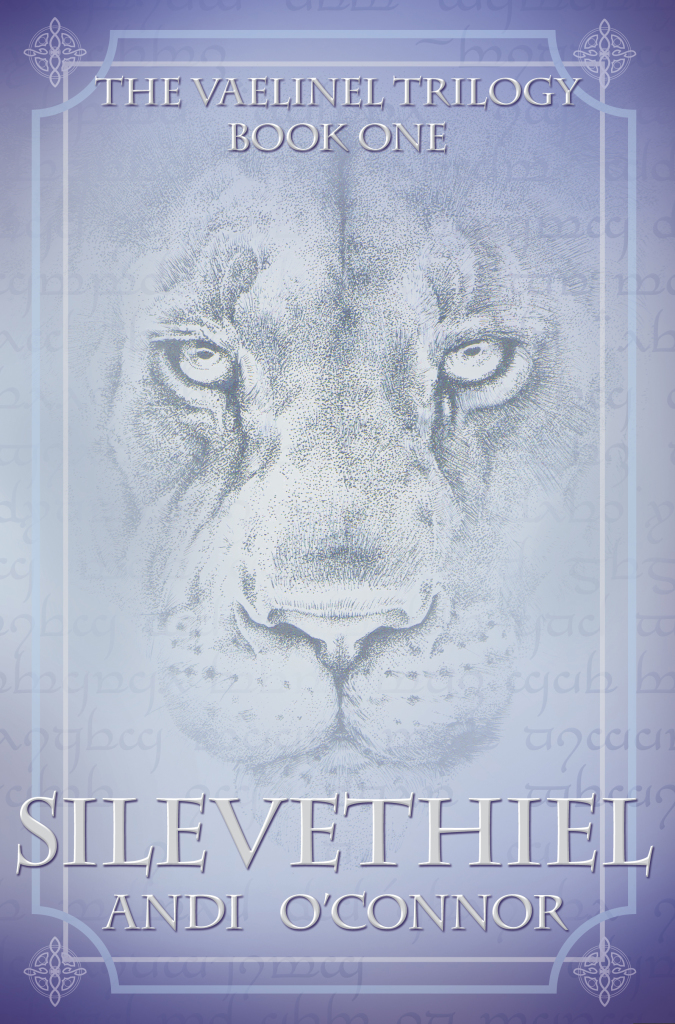 Following her father's murder, Princess Irewen Donríel is betrayed and left for dead in the forests of Mistwood. Rescued by the elf prince, Laegon Elendell, Irewen awakes an exile with no home, no country, and no people. But as the horrific memories of murder and betrayal return, she realizes the nightmare is only beginning.
The world of Vaelinel is failing—its fate bound to her in ways no one fully understands. A mysterious elven prophecy may provide her with some answers, but continuously hunted and fighting for her life, Irewen quickly learns that unearthing the truth will be more difficult than she ever imagined. Can she accept Laegon's love and the friendship of the Wood Elves, or will she stand alone against the terrifying evil now threatening to destroy the entire world?
Buy Links:
Teaser from Silevethiel (The Vaelinel Trilogy #1):
A voice penetrated Irewen's deep sleep.
Her father said only one word, her name, but he was so desperate in his calling that she was immediately pulled from her slumber. She woke, searching in vain for the man she knew wouldn't be there, couldn't be there. Sorrow filled her heart anew when he didn't answer her silent plea. But amidst the all too familiar grief, there flowered a warm bubble of joy.
She had heard his voice, and she had not forgotten.
The Lost Heir (The Dragonath Chronicles #1)
Fantasy | Adult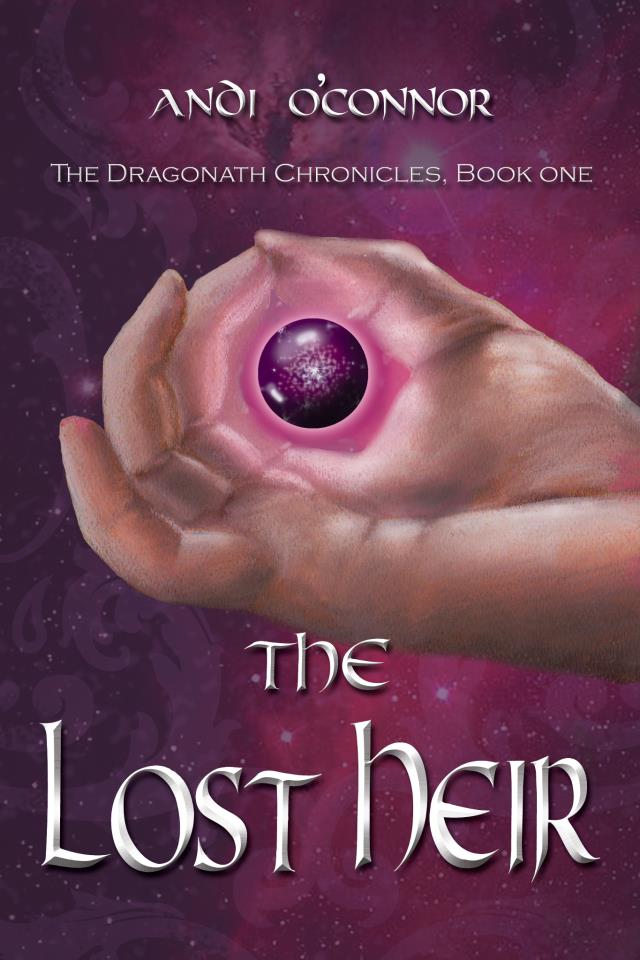 Always a meticulous planner, Darrak Hunter leads a typically straightforward and dull life until his dreams unexpectedly become plagued with visions of a peculiar and distant world. Waking up to a brilliant purple sun looming ominously in the sky, Darrak is met by a mysterious violet-eyed sorcerer who whisks him away from the struggling Earth.
Thrown into the clutches of a foreign world where magic is reality and not all is as it seems, Darrak embarks on a journey where he is forced to come to terms with his past and do what he can to shape the future. Accompanied by a talented swordswoman, a prince, and a beautiful young sorceress, he must overcome cunning plots of treachery and betrayal to discover the strength to stand against a destructive black magic and an enemy who is a master at deception.
Buy Links:
Teaser from The Lost Heir (The Dragonath Chronicles #1):
"The two dragons symbolize the warrior's inner battle and personal struggle to keep their lust for power under restraint. With the correct decisions and the right amount of discipline, the warrior will use their sword only to do good. However, with the slightest deviation, their greed for power will take dominion over their actions. Once the evil dragon is unleashed, it can never again be caged."
Sale!
Yes! In celebration of the upcoming release of Awakening, *Signed Copies* of The Lost Heir are 50% off! Now just $9.98!
http://www.andioconnor.net/store/p1/The_Lost_Heir.html
If you would like a specific dedication, let me know in the 'Note to Seller' section during checkout.
Author Bio: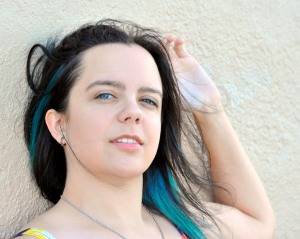 Andi O'Connor is the award winning author of the fantasy series The Dragonath Chronicles, The Vaelinel Trilogy, and The Legacy of Ilvania. Andi's first YA novel,Silevethiel, was named to Kirkus Reviews' Best Books of 2013. Her short story Redemption, is a Kindle Book Review, 2014 Kindle Book Awards Semifinalist. Andi is a member of the National Writers Association and the Boston Chapter of the Women's National Book Association. She currently resides in Pennsylvania with her husband, son, and four dogs.
Connect:
And, don't leave us without entering these giveaways!
$50 Amazon Gift Card
$30 Amazon Gift Card
$20 Amazon Gift Card