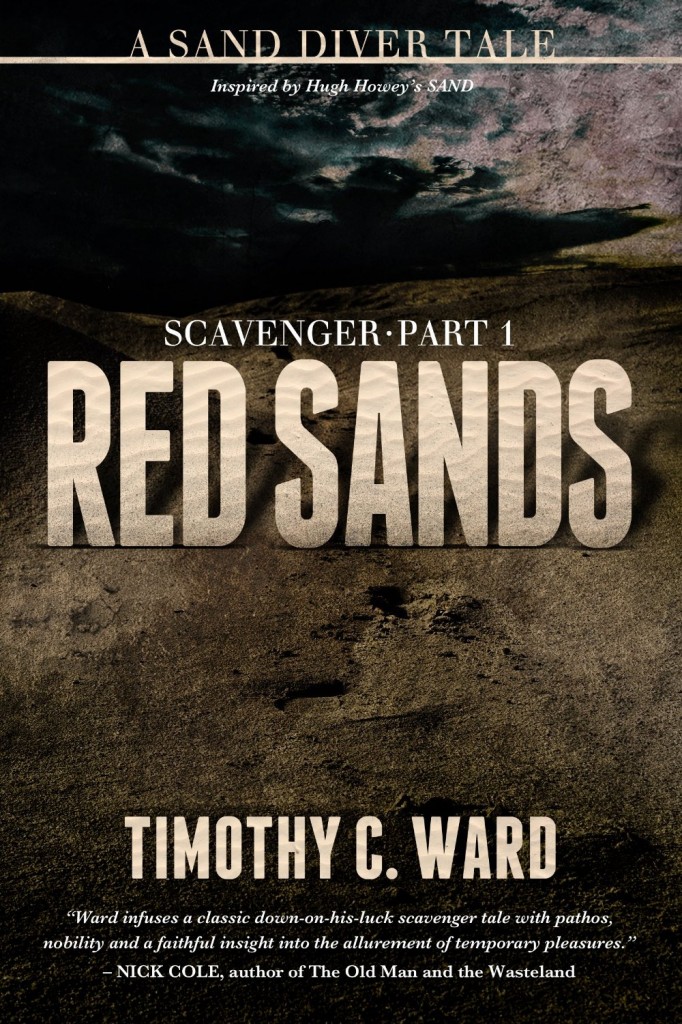 Title
Scavenger (Red Sands, #1) by Timothy Ward
Book Description
Hugh Howey's novel, SAND, introduced us to a future America covered in sand and the terrorists who will stop at nothing to unearth the fabled city of Danvar.
"Scavenger" centers on the story of Divemaster Rush, a bereaved father and estranged husband who is offered a job he can't refuse. Rush can either harden his heart and survive or risk his life for what already seems lost.
"Scavenger" can be read without having read SAND. Written and sold with permission from Hugh Howey. While this novelette has a firm ending, it could be expanded to a novel length series if readers demand it.
My Thoughts
Wow. This novelette packs a punch, and it leaves you wanting more. Set in Hugh Howey's SAND universe (with permission), SCAVENGER introduces to the sand-ridden, gritty world that teaches our protagonist Rush one thing: survive or die.
But Rush is barely surviving, having once enjoyed popularity as a famed sand diver, he now drowns himself in drink and occupies himself at a brothel. He harbors ill feelings toward his estranged wife over their son's death, and the spark of life that should've driven him to move forward was all but gone.
That's until the mysterious Warren shows up with a job offer. But this job is like no other, in fact it's deceptive and deadly. I'll leave it at that, but let me just finish this out by saying I truly enjoyed this story. Rush was sympathetic, even when he wrestled morally with some things. If you like Hugh Howey's SAND, you are going to want to add this gem, pronto!
Alesha's rating: 5.0 out of 5.0