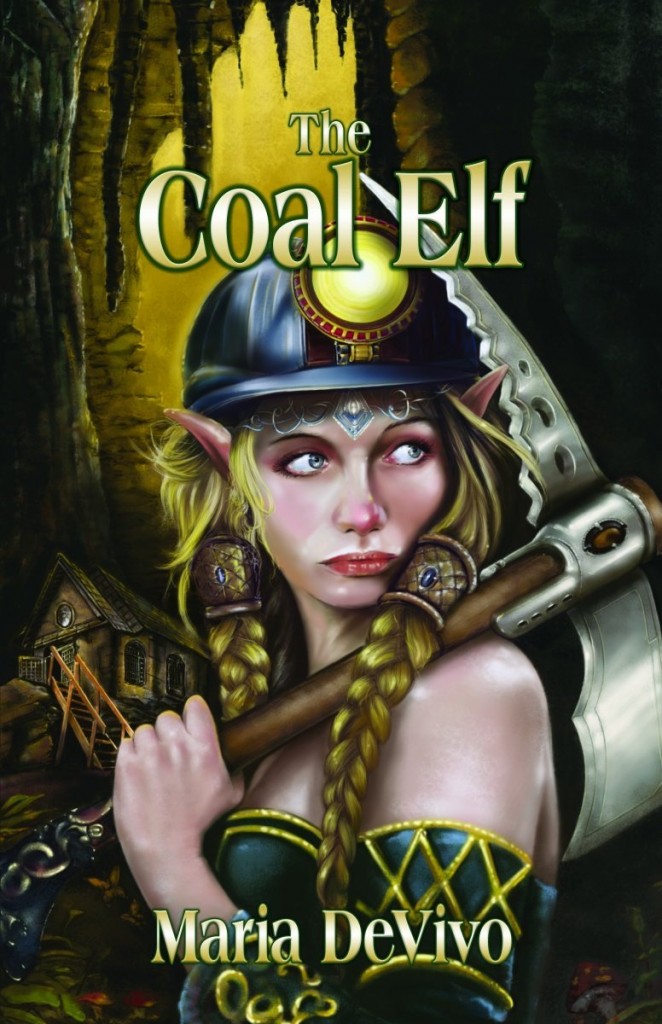 I've been sneaking away just to get my pleasure reading done, and let me tell you I have not been disappointed. Author Maria DeVivo's Coal Elf is an amazing fantasy story with a bit of a dark edge. This is not your typical Christmas story!
Remember how all the naughty kids are threatened with coal in their stockings come Christmas morning? Well, someone has to provide it, right? And so DeVivo lures us into a vivid and entertaining world of the elves working for the "Boss" (aka Santa), and introduces us to Ember Skye, a coal elf working in the mines and helping to provide lumps of coal to bad children everywhere.
But all is not sunshine and singing-while-we-work, because we learn that Ember had been used to a charmed upbringing Aboveground, and she had been assigned as a coal elf much against her will. Next, we learn that to leave the mines without permission incurs the harshest of penalties.
I truly enjoyed Ember and the struggle she endured due to her refusal to meekly accept the lot in life that had been chosen for her. She's a solid protagonist who will immediately win your sympathy. I was also entertained by the world DeVivo created, and it puts an interesting twist on what we think we know about Santa and his elves.
Slight spoiler below:
The only gripe I had was that I felt dissatisfied that a certain antagonist didn't fall on a bed of rusty nails and get run over by a steamroller–but I suppose that just testifies to how much I cared about Ember and wanted all her enemies to meet their demises on an epic level (I swear I'm a non-violent person, otherwise).
End, slight spoiler.
Although the story is about Santa's elves (and one very interesting one in particular), I'd say this book is better read by YA and adult readers, unless you want to freak out your eight year-old.
Alesha's Rating: 5 of 5 stars
Maria DeVivo's Website
Follow Maria on Twitter