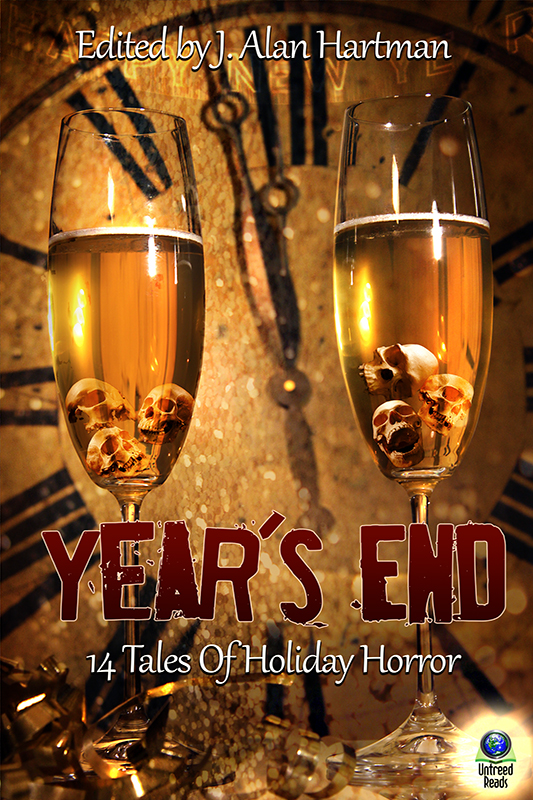 J. Alan Hartman introduces us to a collection of horror stories to ring in the New Year–and I must admit, they definitely put a creepy spin on the festive holiday. The first story in the anthology, Appointment in Time by James Dorr, made me feel like I was in high school again reading Shirley Jackson's The Lottery. I had to go back and read it again because I needed to know why it ended the way it did, and whether or not I could've seen the disconcerting ending coming. Even now, the final image remains with me.
These stories range from the supernatural to the bizarre, and I think that's what makes them so thrillingly frightening. From Richard Godwin's Doll, all the way down to Steve Bartholomew's The Rat, I devoured each story with a sense of trepidation and fascination.
Paranormal and horror readers will enjoy this anthology and what its talented contributors have to offer. My only gripe would be that a couple of the stories seemed to end a little too abruptly for my taste, but that could just be me wanting more.
And did I mention that one of the contributors, Nicky Peacock (you have got to check out her short, Jack's Month), will be featured here on Friday? You won't be disappointed!
Alesha's Rating: 4.5 out of 5
———————————-
Note: I was provided a free copy in exchange for an honest review.