Dark Rift is well on its way to publication. My cover artist (and husband) Luis Escobar just finished up the final version of the book cover. Check it out!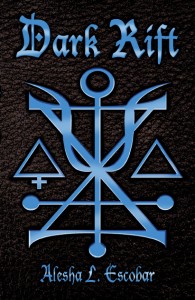 I'm looking forward to an end-of-month launch date (Nov. 30) and will keep you all updated. Thanks again to my readers for your feedback, comments, and your patience! I hope you enjoy the first chapter of DARK RIFT which you can download as a sample here at my site.
Click on the link below to get the PDF of the first chapter of DARK RIFT for free AND be automatically entered for a chance to win a $20 Amazon.com Gift Card (perfect timing for holiday shopping). Gift Card winner will be announced Wednesday, Nov. 21, 2012.
*PLEASE NOTE: The chapter 1 download was time sensitive and has since been pulled. If you click on the link below, it will take you to my email subscription form.