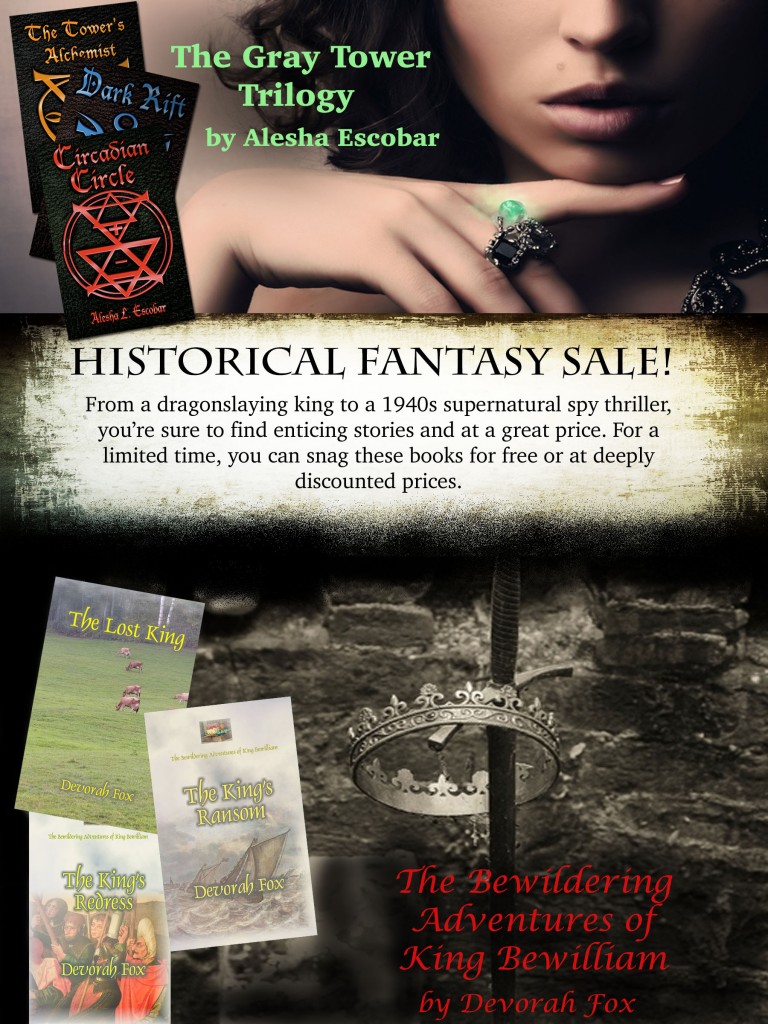 School's back in! While my kids are dragging their feet and protesting that summer vacation simply MUST continue, I drop them off for class before swinging by the house to grab my Kindle so I can cozy up with an iced coffee and a good book.
And if you love reading fantasy books, I know you'd want to do the same 🙂
Starting today, and going throughout the month of September, Devorah Fox and I are teaming up to bring you an *amazing* limited time offer of our ebooks–from FREE to 99¢, and 50% off!
The Bewildering Adventures of King Bewilliam
by Devorah Fox
This medieval fantasy series follows the perils and triumphs of King Bewilliam, who slays dragons, gets himself entangled in royal intrigue, and fights to regain his kingdom. When everyone turns against you, what's your next move?
Check it out! The pricing schedule for these ebooks and links are below:
The Lost King (Book 1) – FREE (9/3)   99¢ (9/4)   50% off (9/5)
The King's Ransom (Book 2) – FREE (9/10)   99¢ (9/11)   50% off (9/12)
The King's Redress (Book 3) – FREE (9/6 & 9/7)
Free shipping on paperback copies 9/13 & 9/14!
The Gray Tower Trilogy
by Alesha Escobar
This supernatural spy thriller is set in an alternate 1940s where the Nazis are using the occult to win the war–and the Allies fight back with wizards from the Gray Tower. Isabella George, an alchemist and spy, wants to finish her last mission before retiring, but a few things stand in her way: her cover's been blown, a vampiric warlock wants to steal her powers, and the Master Wizards who trained her want her dead.
The Tower's Alchemist (Book 1)
– FREE
Dark Rift (Book 2)
– 99¢ (9/1 – 9/30 only!)
Circadian Circle (Book 3)
– 99¢ (9/1 – 9/30 only!)
 But wait! There's more…
Enter our giveaway for a chance to win a real agate stone bracelet, an iPhone 5 case, Amazon gift cards, and signed paperbacks:
a Rafflecopter giveaway

If you're a fan of our books, have read the books, or currently reading the books, THANK YOU! You make us want to continue writing and creating these amazing worlds. I'd love it if you would also take a second to click on the Twitter button below which will allow you to share about our books to others. Thanks again!