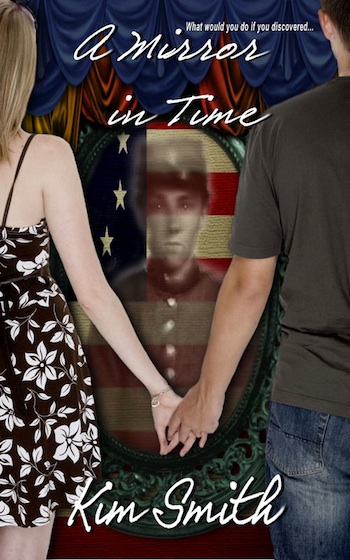 Today's Feature is Kim Smith's "A Mirror in Time," a time travel fantasy (YA). My review of this book is forthcoming (can't wait! Yay!), so please check out the details below:
Genre:
YA fantasy time travel
Book Description:
When pretty Carly Jean ("CJ") Simms, and hunky Josh Jamison get lead roles in the school play, they never dream where those roles will take them. Mrs. Mac, the drama teacher, warns them away from her "special mirror" with the claim that it will change them forever. CJ and Josh ignore her warning, and now the mirror has sent them back in time – to the time of their play, the Civil War. CJ and Josh find they will need all their drama training just to survive.