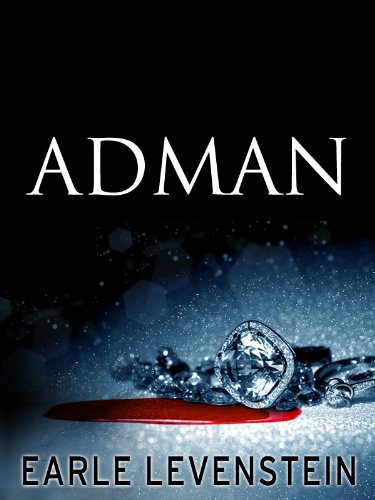 All my mystery and thriller peeps–this is for you! If you enjoy a story of intrigue and entanglements, all with a dash of danger, then check out AdMan by Earle Levenstein.
Genre
Mystery / Thriller / Suspense
Book Description
Adam Leff is living the life as Creative Director of one of the largest ad agencies in New York–but his life is about to get a lot more complicated (something he can tell his therapist on his next visit).
Not only does he have to maneuver his day-to-day dealings with helping keep the company afloat and overseeing the boss's upcoming lavish Christmas party, but he also has to sort out his relationship with Eleanor Kingman–the boss's wife.
And Louis Kingman II isn't the type of guy to cross.
Adam finds out that Kingman had been recording his trysts with Eleanor the entire time, and the controlling and vengeful Kingman isn't just interested in reneging on the $5 million he had promised to pay Eleanor to marry him–he wants her dead.
Adam races to rescue Eleanor, before it's too late.
Earle Levenstein's Website