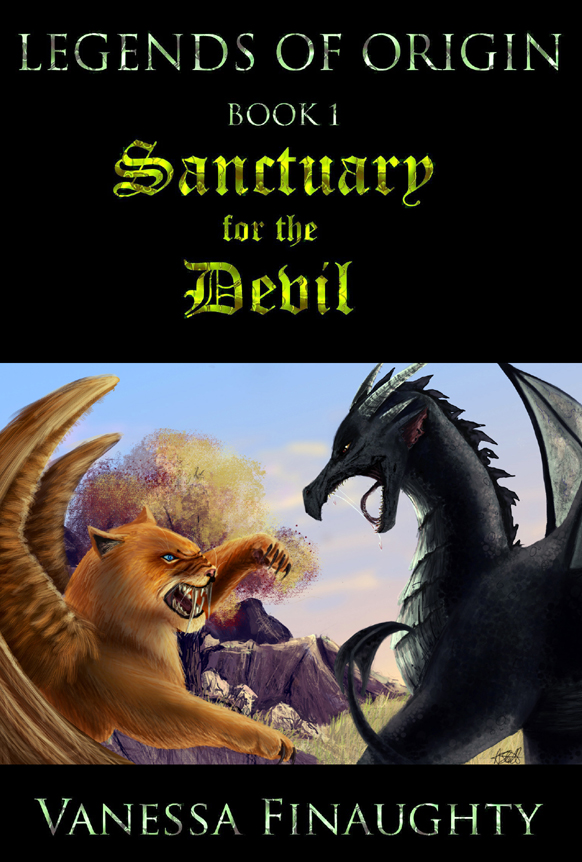 In his search for the origin of the human race, Liam MacAskill travels to another planet and comes face to face with the Devil himself. He's driven to claim sanctuary from the monks and nuns at Tridor Monastery, where another stranger to the land lies in a coma.
Liam teams up with Arthean, a Tridorian monk with a dark past and a heart of gold. At first glance, the two seem to be polar opposites, but are they really that different? Together with the monk's Ilanenorian friends – a strange race of people who live above the clouds – Liam continues his search for the source of everything, which he believes will be found in the Garden of Origin. However, Sah, the power-hungry ruler who hunts Liam, searches for the garden, too. The race is on to see who will get there first and if Liam can survive long enough to fulfil his goal.
On the run, with traitors in their midst and death-breathing dragons on their tail, it's anybody's guess if good will prevail or if the amnesiac Devil who possesses Liam's friend, Joshua, will gain the upper hand. Will Liam find the Creator he seeks? Will the Ilanenorians' Earth Magic and the winged ryokin's aid be enough? Will Liam be enough?
Interview With Vanessa Finaughty
1. How has being born and raised in South Africa affected your writing? Do you draw from your environment for inspiration, locations, or characters?
I think all authors draw from their environment, even if we don't always realise it or do it intentionally. One reader mentioned a lot of violence in some of my writing, and that could certainly come from living in South Africa, though I don't add it for the sake of adding it. Some of my short stories are inspired by real events, though, such as Quitting Quitting, which involves a serial killer simultaneously trying to quit smoking and killing – at the time, I was trying to quit smoking and saw something in a bar (pub) that irked me, and later that night the story was born.
2. If you were asked to write a fantasy story involving a famous historical figure, who would you write about and what would the story be about?
Do infamous historical figures count? Hitler comes to mind, though stories about Hitler have been done to death. I'd have to write him into a fantasy hell in which he never gets to hurt so many people.
3. I see that you also write horror. Have you seen any major changes in the horror genre in the last few years? If so, what are they?
I think horror has taken on a whole new meaning, and it doesn't just involve ghosts, goblins and serial killers anymore, but writers are now playing on all of humanity's fears in horror stories. It makes for more interesting reads that are less predictable, which is nice.
4. Tell us what readers can expect from your book, Sanctuary for the Devil.
It's a fantasy that explores the ultimate questions: why are we here and how did we get here? Do we have a purpose, and is it noble or terrifying? It may seem religious at a glance, but it really isn't. In fact, it might offend the religious among us, though that wasn't my intention. It's an exploration of everything about humanity, our hopes and our fears. The two main characters are polar opposites – a devout monk and a rather anti-religious man determined to find answers no matter what, and the story takes place on another planet and includes an amnesiac devil.
5. What advice would you give to a new writer just starting out?
Write what you enjoy, because if you don't enjoy writing it, it's unlikely that anyone will enjoy reading it. Draw from your passions and interests, and don't write to a specific word count – let your characters determine when the book/story ends. Then edit it until you find yourself dreaming about editing it, and once you're certain it can't be improved any further, hire a professional editor and proofreader – remember that while you should write for the love of it, you're still putting out a product when you publish, and if you expect people to pay for it, it should be of the highest quality.
Thank you, Vanessa, for dropping by and sharing some of your knowledge (as well as the details of your book!).
Sanctuary for the Devil @Smashwords