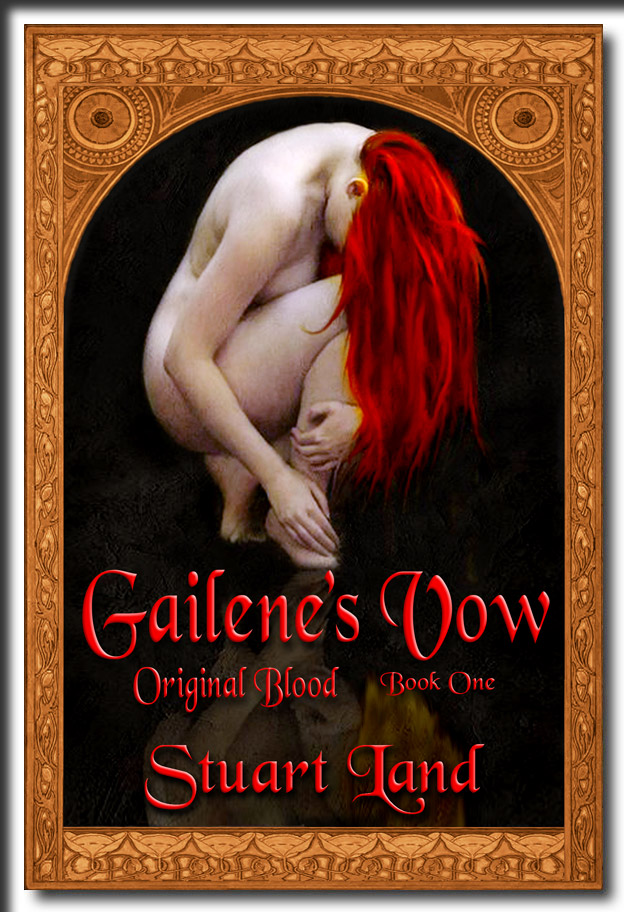 Today I'm giving you all a double whammy–Books One and Two of Stuart Land's Original Blood Series! Let's start off with the introduction, and then I'll share my review of Gailene's Vow (a straight up brilliant, raw paranormal story with humor, intrigue, and a whole lotta good drama mixed in).
Genre
Paranormal
Book Titles
Gailene's Vow (Original Blood, #1)
Szejna's Revenge (Original Blood, #2)
Book Descriptions
ORIGINAL BLOOD: Gailene's Vow (book one)
Destiny is in the blood…
GAILENE'S VOW is the delicious, but tormenting tale of two women as they become vampires. Gailene must rise from devastation, rage, and vengeance in 1790s rural England, leaving her human family to become a powerful vampire matriarch in fledgling America. Two centuries later, college coed, Zondra, discovers she's the leader of her grandmother's empire when she begins turning, though never bitten. Gailene's story unfolds to Zondra through their familial blood, revealing the tragic destiny, but poignant love both women have for Jeremiah. He lives in anguish while preparing Zondra to protect her new family against the retribution of Gailene's creator.
ORIGINAL BLOOD: Szejna's Revenge (book two)
Follow the blood…
In SZEJNA'S REVENGE, the astounding conclusion that played out in GAILENE'S VOW threatens to tear apart the vampire nation, and start a global war with humans. Only Szejna, a vampire who looks 18, but is so old she's lost her memory, has the solution to the coming Armageddon. But to find it, she must share her blood with her nascent protégé, Zondra, and together, journey back thousands of years to ancient Rome. In the present, while Szejna teaches Zondra how to use her unique abilities, they unintentionally resurrect dreadful vampires from beyond death, bent on retribution and world domination.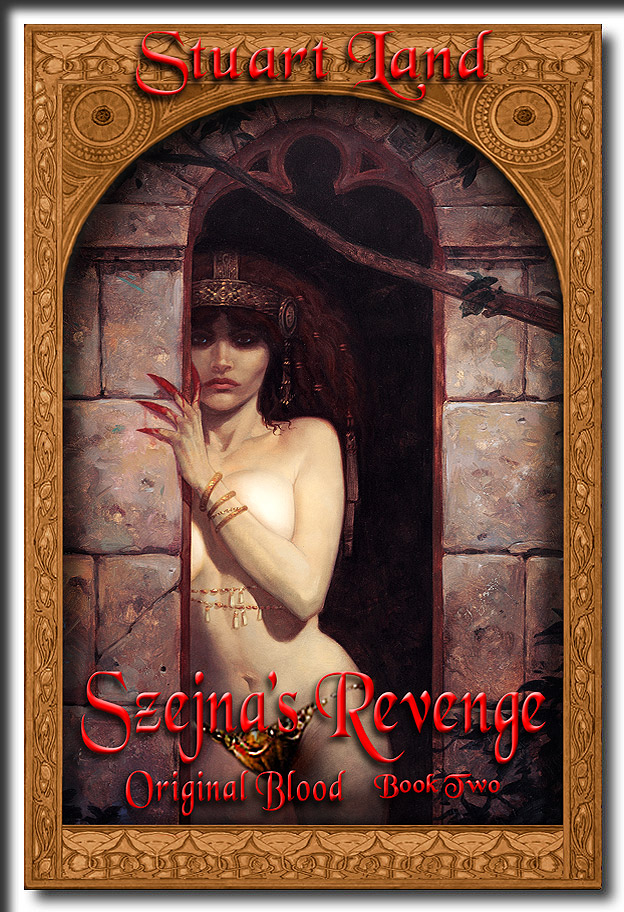 My Review of Gailene's Vow (Book One)
This was such a fun story.
Let me tell you why…
We've got two timelines going, one of Gailene's and the other of her great-great-great (and a few more greats) grand daughter Zondra, yet the author weaves both stories seamlessly so that you can follow events without getting confused. I never found myself trying to skip over Gailene's tale to get to Zondra's (or visa versa) because both were so well crafted!
Gailene hails from 18th Century England, where a dangerous love affair hurtles her toward a heart-wrenching fate. I don't want to give any spoilers, but I loved how raw her story of turning into a vampire was. You see the good, bad, and the ugly–no pretty sparkly vamps here, and she certainly wasn't "untouchable." Sometimes we want our heroes to be our little darlings who don't encounter nasty hardship–well Gailene encounters a lot of it, which makes her decisions and strength all the more interesting.
Zondra, who was orphaned at a young age and only recently comes to know of her true heritage, is a tough girl with a love of motor bikes. Her interactions with her BFF Natalie (a cop) are hilarious, and as we meet other characters, vampires both good and bad, Zondra's world becomes even more alluring. Zondra has to grapple with the changes overcoming her through her blood connection to Gailene, and she must deal with an old enemy from Gailene's past.
Gailene's Vow was definitely an engaging read, and I'm looking forward to reading Book 2–Szejna's Revenge.
This is hands down a 4 or 5 star book in my humble opinion. Be warned, YA lovers and those of sensitive reading appetites that this is not YA (I recommend 18+ readers) and there is sex and strong language. The story could've done just fine with one or two less romantic trysts, but other than that, the execution is awesome. I liked it!
Alesha's Rating: 5/5