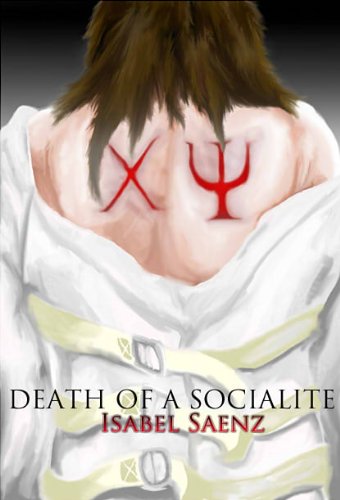 Today's feature is a psychological thriller by Isabel Saenz, who earlier contributed a guest post for us this week. Let's give her another warm welcome, and check out her novel, Death of a Socialite.
Genre
Psychological thriller
Book Description
One night can change everything…
Dianne Sincili knew that beginning her second year at Miriam University would be
rough, but she could not foresee the events to come.
After stumbling upon a sight she was never meant to lay eyes on, Dianne now finds
herself stuck in St. Julieta's Hospital for the Mentally Reserved. As she tries to reason with not
only herself, but the circumstances that put her in this situation, she places the blame on two of her former friends turned enemies. Devin Alexander, her ex-boyfriend, and Vicente Bynum, his roommate, fall upon the backing of Chi Psi, The Fraternity that seeks to control all aspects of life at Miriam. Due to their methods, Dianne's credibility and reputation have been ruined. But when the Brotherhood threatens her sanity, she promises not to back down.
When the death of a fellow St. Julieta's resident forces Dianne to put her theories
concerning the Brotherhood to the test, she must venture, not only into the ghost of her past, but also consider the turbulent stories of the other residents. More than her own life is held in the balance as similarities in stories of the residents come to light. Friendships, loyalties, and love hangs in the balance as Dianne ventures into an abyss without the guarantee that she will ever see the freedom she desperately craves again.
Death of a Socialite: Coming 7.27.13
Visit Isabel's Website
Follow Isabel on Twitter