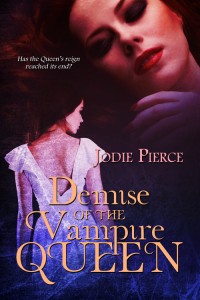 Today's Feature Friday is all about the vampires. Author Jodie Pierce has been kind enough to stop by to share her latest book, as well as answer a few interview questions.
——————
Genre: Paranormal Romance
Book Description
The Queen is once again ruling her subjects only this time it is a school for the 'different' children in Scotland. A school full of vampires, witches, warlocks, elves and fairies, one that is feared and hated by all who attend. A new group of witches and warlocks show up to her gates and cause all kinds of havoc within the school. Vampires and witches are at odds and only a few can see the survival of the school. An ancient lover and the Queen are reunited but at what costs? A new, as well as an old lover unite to attempt to take the Queen off her throne. Will it work? Will the Queen maintain her horrendous rule over the students? Can the spells woven work and change history? All will be told in the end.
Q&A With Jodie Pierce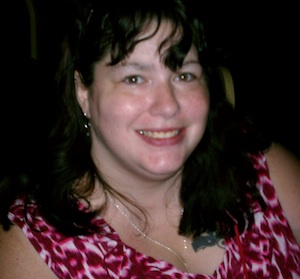 1. Who is the Vampire Queen, and what makes her powerful?
She is the main character in my trilogy. She is THE ancient vampire who goes through this cycle of resting for centuries but when she awakens, she has to relearn everything she once knew. She keeps people around her who are supposed to help her with this but each time she has to be weary that the 'others' or evil vampires have not got to her consorts and turned them in order to get to her. She is like a child at first but when she gain her powers and knowledge back she can be arrogant, demanding yet loving and kind. She's just a ball of emotions. Some love her and some hate her.
2. Tell us about the school she rules over, what's it like to be there, and why some fear it?
The kids fear it because she knows all and hears all. She rules with an iron fist and can be very mean at times. It's a school where these 'different' children learn all about themselves, their powers, their existences, etc. It's a school in Scotland, a great location but far from other places.
3. Why are vampires and witches at odds with each other?
They're not really at odds except that the witches want their Queen to be the Queen who rules the school, not the Vampire Queen.
4. What do you think readers will appreciate most about Demise of the Vampire Queen?
The use of the many different fantasy characters and the reunion of some of book 1's characters.
5. You said your time in Brazil as an exchange student influenced your storytelling. How so?
I can actually speak about a foreign country and have a reference point. I've learned about a culture other than ours. I use a lot of my memories from Brasil in my stories.
Thank you, Jodie! I'll add the links to where readers can find you online.
—————
Author Bio
Jodie Pierce is thirty-seven years old and lives with her hubby, John in Cleveland, Ohio along with four beautiful step-children. She has had a fascination with vampires since they were introduced to her as a child and has had a long history with them. It wasn't until she started reading the Anne Rice vampire books that she was truly inspired. She was an exchange student in Brasil in high school so you can find some of her experiences from there in her stories. Many of her stories have historical or researched facts as she also enjoys research and learning about new places. She has published five short novels (Eternal Press), a short story in "Midnight Thirst 2", an anthology (Melange Books), has two self-published books and has several short stories that she still works on. She's always busy with the next great vampire story as her mind is non-stop and even plagues her dreams.