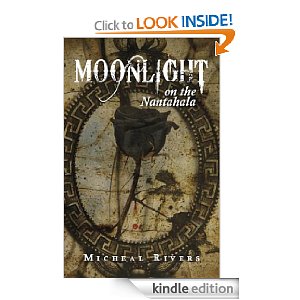 Can your love stand the test of time? How about the chasm separating the living and the dead?
In Micheal Rivers' newest release, Moonlight on the Nantahala, Edward Caufield is stuck answering this question as he tries to find a way to endure losing his beloved wife–well, mostly losing her.
You see, her spirit hasn't quite left the building yet.
Throw in secrets, lies, and a game of deceit, and you'll find an interesting ghost story that will keep you up all night.
And did I mention there's romance too?
Here's the blurb:
Visit Micheal's website for more details and to watch the video trailer: http://www.michealrivers.com
And don't forget to follow him on Twitter: @micheal_rivers