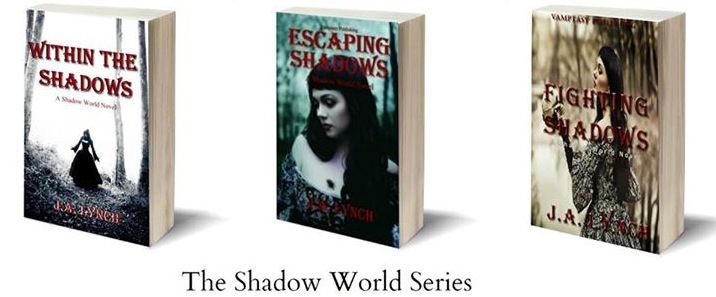 Today's feature is a trilogy of books by author J.A. Lynch.
The Shadow World Series delves into a deadly war between vampire and shadow creatures. Need I say more? Giselle Burgman, a mere mortal, is caught in the middle–and she needs to learn how to survive–quickly!
Genre
Urban Fantasy
Book Description
(From WITHIN THE SHADOWS)
Living on the razors edge, Giselle Burgman's life is torn apart by her cheating boyfriend. Little does she realise that he is the least of her worries when her long term friend Alex introduces her to his family and a new, darker world. A world of lies, deceit and corruption. Thrown from one problem straight into another, the razors edge gets thinner and sharper, testing Giselle's sanity and vitality. Not even she can hide when living within the shadows.
Find the Shadow World Series @Amazon