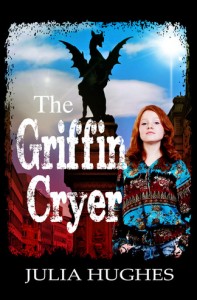 Griffins? Parallel universes and dangerous warriors? Sign me up!
Julia Hughes is releasing The Griffin Cryer through Talon Publishing on Dec. 12, 2012 and you can get a sneak peek at the first three chapters at her website:
The Griffin Cryer Chapters 1-3 Excerpts
Fifteen year-old Frankie summons a griffin and its haughty, handsome Rider from another world. Accidentally, of course. However the griffin is so alluring that she can't withhold an offer of help to aid the Rider and griffin back home–but of course it won't be an easy task, and she's bound for a magical adventure.
Put it on your TBR list and mark the date! The Griffin Cryer will be available 12/12/12.