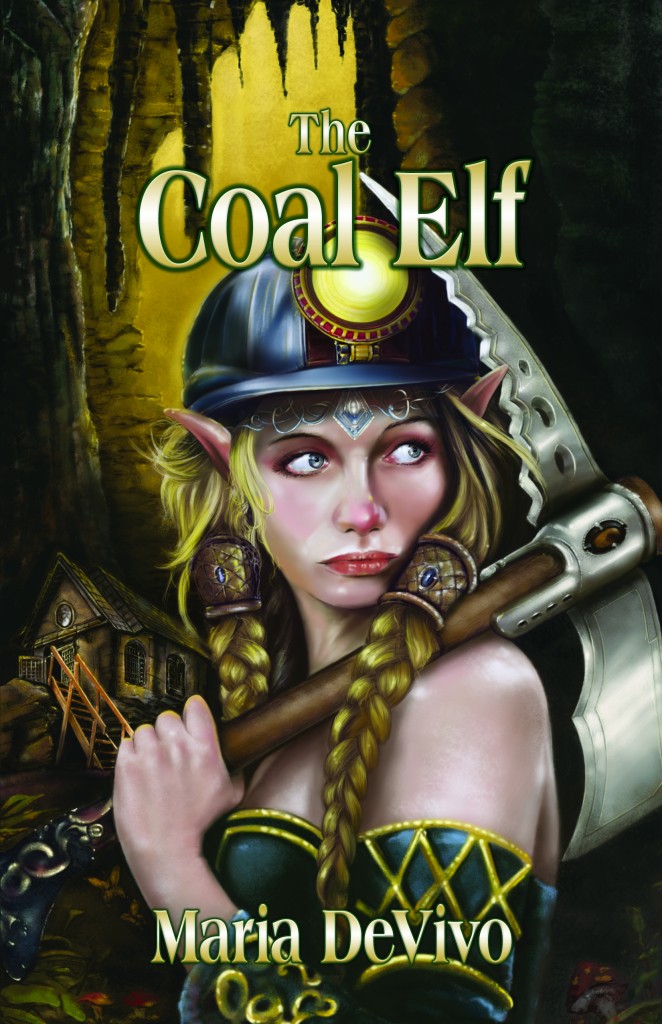 Yes! We've got some elves up in the house–but beware, this tale promises a dark edge, grit, and a protagonist unlike any other. THE COAL ELF is on my TBR list, and I can't wait to start it! Let's welcome today's Feature Friday, author Maria DeVivo, and her recently released book by Twilight Times Books–The Coal Elf.
Book Description
Ember Skye is a fed up teenage Coal Elf with a big ashy chip on her shoulder. Having been torn away from a carefree life and forced into a world of dirt and darkness has started to get the best of her. And being the only girl-elf working as a coal miner at the North Pole doesn't help much
either!
Then there's Sturd: a power-hungry, twisted elf with a checkered past and a serious grudge against Ember. Slowly but surely, his maniacal tendencies are revealed, leaving Ember with the sacred "Naughty List" literally in her lap.
When a mysterious illness threatens to decimate elves both Above and Underground, Ember is thrust into a journey that will see her confront the literal and figurative demons of her past and lead her to the head of the North Pole himself.
Yes. Santa is real. But this isn't your childhood Christmas tale!
…A story with plenty of twists and turns, the reader is drawn into a world of dust and darkness with tension so strong it can be felt throughout. You will hold your breath at the challenges Ember must face and be pulled along as the plot thickens.
Anne K. Edwards, author of The Last to Fall
Author Bio
Maria DeVivo is a New York native who has had a lifelong love affair with "the pen" and a passion for all things mystical and mythological. She now lives in Florida with her husband, Joe, and daughter, Morgan, where she teaches 7th grade English and cries whenever Santa appears at the Macy's Thanksgiving Day Parade.