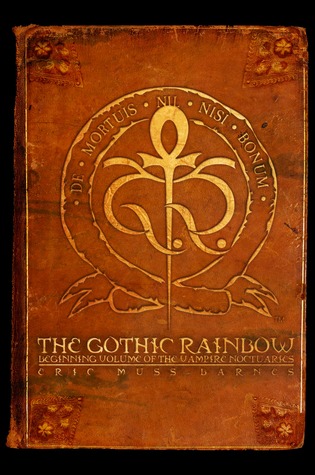 I'm very grateful to author Eric Muss-Barnes for sharing a guest post here about the thrills and chills of writing a vampire novel. Today, I'd love to introduce you to his book, THE GOTHIC RAINBOW, a dark supernatural story.
Genre
Fantasy, Paranormal
Book Description
Shadows know nothing of what you have seen, do they? And everyone who meets you, would never suspect all the pain you have endured this life. Enough to make death that much closer… on those certain nights… all alone… when things get really bad…
Death you know well. The stories it can tell. Every page carved to your blood. Despair. And a thousand sentences of crucifixion have you been read and convicted in a tomb built of your own hands.
Your story is nothing. Write all your stupid, self-indulgent poems and cry all your pathetic tears of self-pity. No one cares at all.
This book is for the lost. For all who have cried without making a sound. All who have longed for moments that never were. Within these pages shines a dim candle down every path of your oblivion.
Along these words leads a road down which you shall never turn back. A story carved from the part of your soul that knows more agony than all. The first time you read these words was a solitary moment in time that every sorrow in your life had delivered you to.
Find The Gothic Rainbow @Amazon and @B&N