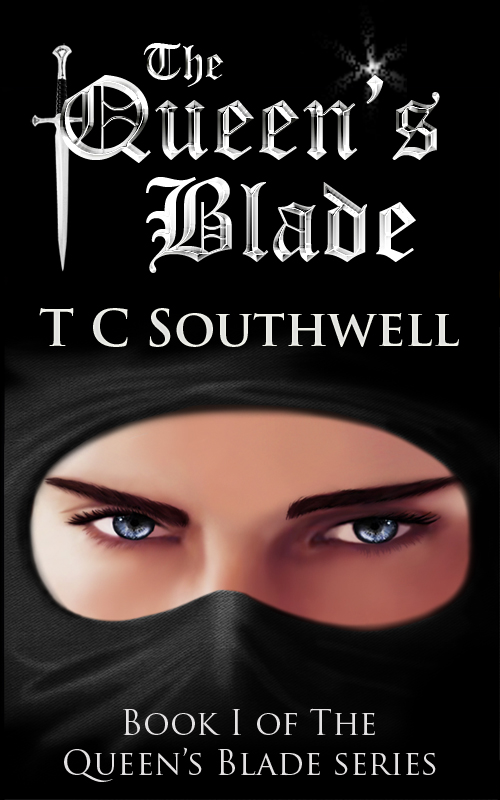 I love a good fantasy with intrigue, machinations, and assassins. TC Southwell's The Queen's Blade tells the story of two kingdoms at war during a time of prophecies, kindred animals, and deeds that will be made legendary. I snagged myself a copy and can't wait to review!
Did I mention this book (the first of the series) is FREE? Go download a copy! 🙂
Also, check out my interview with TC Southwell below…
Genre
Epic High Fantasy
Description
A doomed kingdom, a young queen's sacrifice and a killer who will bring an empire to its knees… In a world where men share kindred with beasts, an ageless seer predicts a child who will end the Endless War. One man is the instrument who will change fate. He will usher in a time of strife and pain that will live in legend, and forever bear his name… the time of the Queen's Blade.
Interview with TC Southwell
I'm so glad to be featuring The Queen's Blade. Can you tell us about it?
The Queen's Blade is the story of an assassin who changes the fate of three kingdoms with his deadly skills. When the young Queen Minna-Satu ascends the Jashimari throne, she swears to end the centuries-old war that rages between her kingdom and the desert kingdom of Cotti. She consults an ageless seer, who predicts that a child will bring peace. All her soldiers fail to kill the enemy king and bring her the heir to the Cotti throne, however. Then, Blade offers to do the deed, and succeeds. Minna-Satu appoints him as her personal assassin, and he becomes known as the Queen's Blade.
Who's your favorite character from The Queen's Blade?
That's definitely Blade. He's a complicated man with a nightmarish past, whose bitterness drives him on an endless quest for vengeance whilst avoiding attachments by being as obnoxious as he possibly can. In spite of this, people love him.
Have you ever written in a character that you didn't think would be in the story? Or axed a character that didn't just seem to fit?
The way I write, characters appear of their own accord, and sometimes leave or die unexpectedly. I have no idea what's going to happen in the next paragraph. Some characters I thought would stay for the duration and become important left the story or met premature ends. Others, whom I thought would be minor players, became important.
What can readers expect when they pick up (or download) your book?
Very little sleep! Many people have told me it's hard to put these books down. The first book is a little slower than the rest of the series, due to world building, but overall the story is fast-paced and gripping. Even I battle to stop when I read the series!
I've read on your blog about your writing process and how a story reaches you while you do everyday things. Do you feel as if you always need a pen and notepad around?
No. I can sense the new 'instalment' in the back of my mind, and sometimes I glimpse scenes, but I don't find out what happens until I write it. Even if I can't write it straight away, and weeks or months pass, when I eventually get around to writing, it's all still there.
Share with us two things about yourself that you haven't shared in an interview before.
My star sign is Cancer, and my favourite food is chocolate.
Yes!!! Chocolate! Ahem…so far, what's been the most satisfying experience for you as a writer?
Writing books! It's my passion, and I never tire of it. When I started, I didn't have any plans to publish them. I wrote them because I love doing it, and then I love reading them over and over again. I never get tired of that, either.
Any words of advice to aspiring writers?
Follow your passion. Write for your own enjoyment, and don't worry about what other people might think of it. Love your characters, so you want to write more about them. Ensure everything you write is so interesting you never get bored reading it, and if it does bore you, cut it out or sum it up. If you're an indie author, make your first book free. It's the best way to get your name 'out there' and gain good reviews and readers.
Thanks so much for stopping by, TC. Folks, The Queen's Blade is a free download (I've got my copy). Here are the details below:
Get The Queen's Blade for FREE:
Visit TC's Blog
Other Books by TC