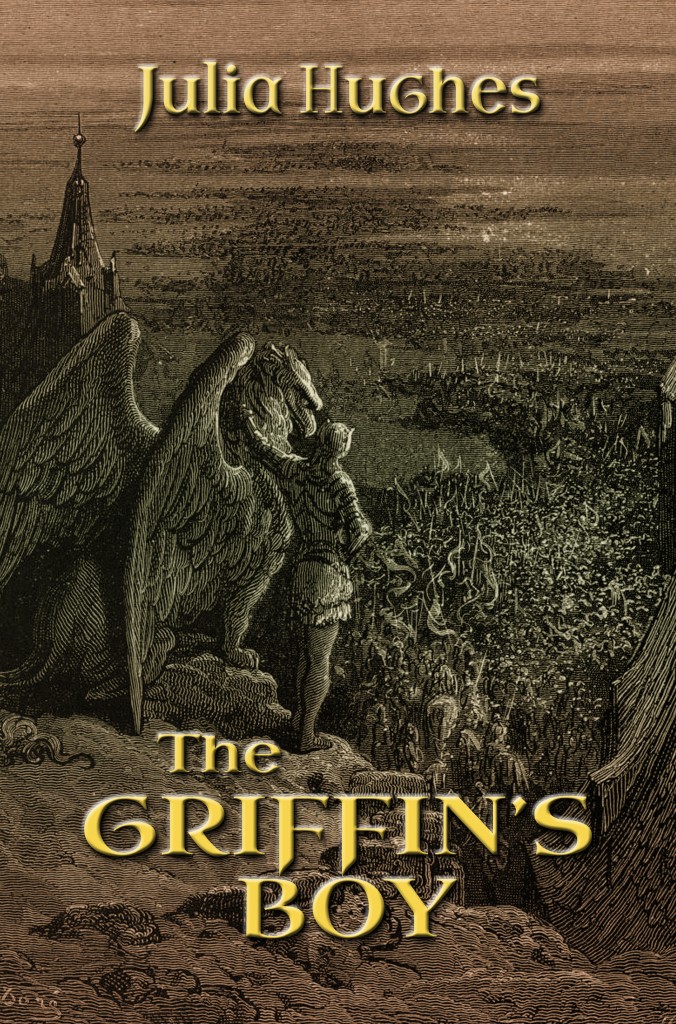 I've got the goods on another book tour and fun giveaway by none other than fantasy author Julia Hughes. If you haven't started her book, The Griffin Cryer, do it NOW 🙂 I've already read and reviewed it a while back, and gave it a 5 out of 5 (it's that good, y'all!).
Please welcome Julia as she shares about her book tour and her latest installment, The Griffin's Boy.
Guest Post
Hi there Alesha, and thank you for inviting me to meet all your lovely readers, who I'm sure, have been enjoying reading your own fabulous "Gray Tower" trilogy. I'm tremendously excited to be here, talking about my latest title, "The Griffin's Boy". I never expected the mysterious rider from "The Griffin Cryer" to find so many fans, all wanting to learn more about him, and how he became known as Balkind's Rider.
"The Griffin's Boy" is his story, set on Ella-Earth; our world's twin in an alternative universe. Evolution has taken a different path and mythical beasts exist. Britain remains an island of mists, populated by Celtic tribes and governed by a strict feudal hierarchy. Only noblemen's sons are recruited into an elite troop known as the Griffin Riders. The best a nameless nobody like Neb can hope for is to become a griffin's lad. But then his fate becomes entwined with the mischievous grey griffin Balkind, who everyone knows is trouble…and sure enough, Balkind disgraces himself on recruitment day and is rejected by Griffin Master Romulus. But Neb is determined to change Romulus' mind. Telling himself and anyone who will listen that Balkind deserves a second chance, Neb steals the beast and flies off on the adventure of a lifetime. He quickly realises: Riding griffins isn't for the faint hearted. Girls are complicated beings, and best treated with respect.
One single courageous act earns Neb his heart's desire – but then he ruins everything: When his new friend Samara, is abducted, Neb rushes to her rescue – with disastrous results. The youngsters learn they are to be sacrificed in a macabre ceremony. Their only hope is Balkind. Although clever, Balkind has always been difficult to control. Will the griffin answer his boy's summons?
"The Griffin's Boy" is released on Sunday 15th December, and will be available to download from Amazon.
To celebrate, "The Griffin Cryer" is FREE from today until Sunday – but that's not all – there's also a griffin giveaway! Two lucky winners picked at random by Rafflecopter get to adopt and name a griffin. To grab your free copy of "The Griffin Cryer," just click below:
Thank you again for inviting me over to your fabulous site. Your readers can discover more about the great griffin giveaway at http://www.griffinriders.com/ and of course, learn more about griffin lore. "The Flying Book Tour" continues tomorrow over at Dody's Treasured Encounters.
——————————-
Thank you, Julia, for stopping by! Folks, don't forget to download your free copy of The Griffin Cryer, and enter that Rafflecopter giveaway.