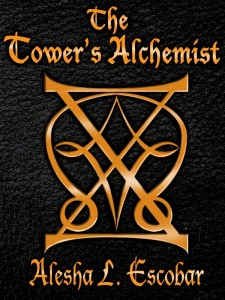 Well, the Goodreads givewaway is over, and I've just been amazed by the amount of readers who've shown interest in the book–thank you readers!
This has definitely been a positive experience and I look forward to giveaways in the future. The lucky winner of the Oct. 28 giveaway will receive a paperback version of The Tower's Alchemist signed by both me and my cover artist–aka husband–Luis Escobar (check out his blog! He's an artist/animator for The Simpsons 🙂 ).
These are very exciting times, and now all I have to do is stay focused and finish writing DARK RIFT. I want to meet my deadline of December 2011, and I'm about 80% done. So please send me your positive thoughts, prayers and well wishes–I need them!
If you haven't read an excerpt of the story yet, go to my SHOP page where you can find a link to the Goodreads excerpt (or hop on over to Amazon and preview it there).