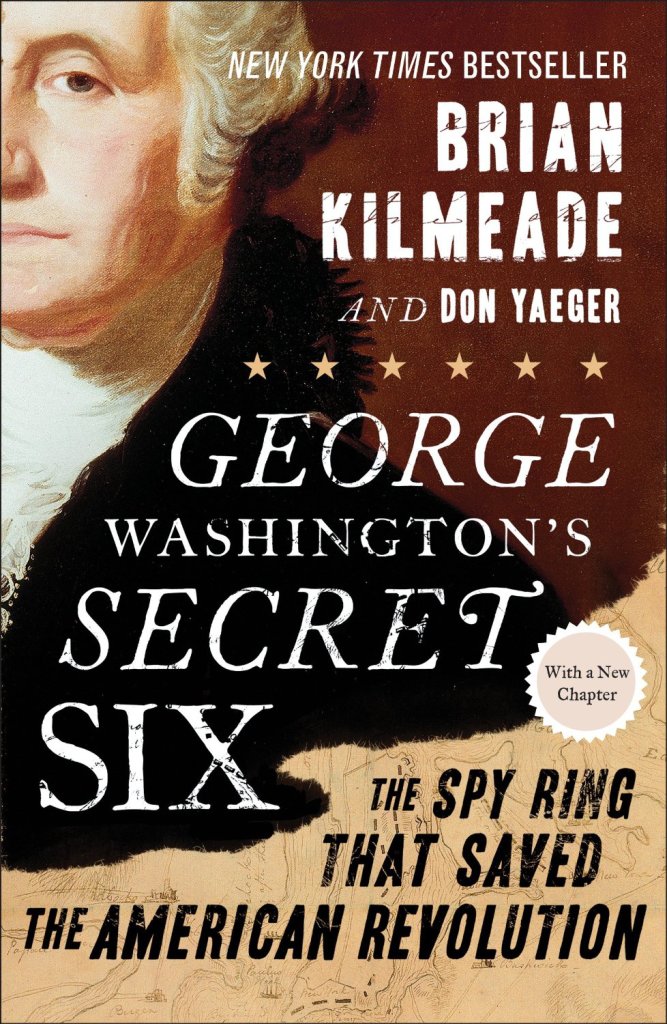 Happy Turkey Day, folks! The husband and I will be visiting my grandmother and stealing accepting a couple of my sister's famous sweet potato pies, and then we'll house-hop over to the in-laws and let the children play. This will be a great time to catch up with my family, for which I'm thankful, and to also knock a few good books off my reading list.
So what am I reading right now?
You may or may not be surprised, because I'm such a hardcore sci-fi/fantasy reader, but right now I'm into George Washington's Secret Six: The Spy Ring That Saved the American Revolution
by Brian Kilmeade.
Now this is the stuff that makes history particularly fun to explore. We often like to think of spying as something sleek and modern, with exotic locales and insane gadgets. Well, don't forget there have been spies since the beginning, and we certainly had spies during the American Revolution. They were chosen by George Washington himself–and their stories are simply fascinating.
George Washington's Secret Six introduces us to ordinary people who were called upon to do the extraordinary for the sake of America. From a coffeehouse owner, to a Quaker merchant, and even a mysterious and beautiful female spy, the portraits offered up of the Culper Spy Ring are both intriguing and engrossing.
If you're a lover of history, you're going to gobble this book up 🙂 If you've enjoyed my previous posts about espionage and the female spies of WWII, then this book should be added to your TBR list.

If you've already read it, let me know what you think of it! If you plan on reading something else over the holiday weekend, what's your choice?
——–
About Alesha Escobar
Alesha Escobar writes fantasy books to support her chocolate habit. Her Amazon bestselling series, The Gray Tower Trilogy, is an action-packed supernatural thriller set in an alternate 1940s where magic meets espionage. The first book of the trilogy, The Tower's Alchemist
, is available for free at Amazon.