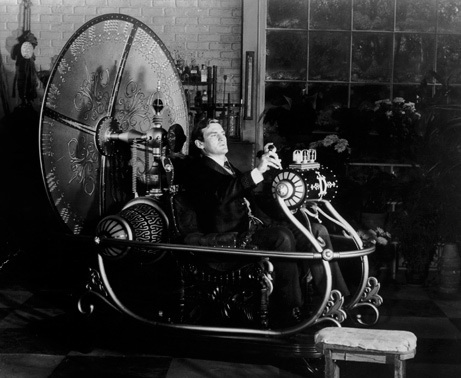 I came across this fun post over at DVICE which refuses to accept that some scientists have spoiled our fun and declared time travel to be impossible–those scientists just don't know that we've still got five more options on the table!
From wormholes to quantum physics, there are several time travel theories that make their way into fiction and consequently make for good reading. Speaking on the fantasy side of things, I know my genre often makes use of superpowers, mysticism, or divine intervention to make time traveling possible.
Have you ever read or written a time travel piece? What existing theory most closely resembles the "method of time travel" you used or encountered in a story?
By the way, if it turns out that we really can travel through time via TARDIS, I would be on that!
[tube]http://www.youtube.com/watch?v=X02WMNoHSm8[/tube]
photo credit: feature image of the TARDIS by Zir @ en.wikipedia (use of the photo on my blog does not constitute an endorsement of my blog by the author/licensor)