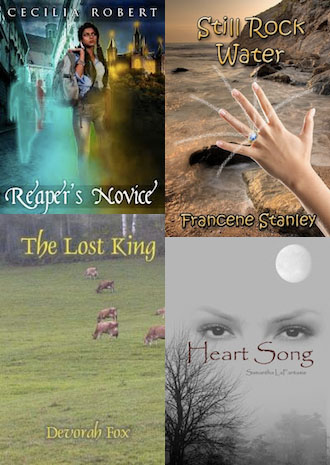 I hope you all had a fantastic weekend!
As you may already know, I'm the Conspirator-in-Chief of the ADDICTED TO HEROINES blog tour which will kick off February 1, 2013.
I thought it would be cool to introduce you to my co-conspirators who will be participating in the tour with me. These ladies come from various backgrounds, life experiences, and I'm having so much fun getting to know them.
Samantha LaFantasie – author of Heart Song
Cecelia Robert – author of Reaper's Novice
Francene Stanley – author of Still Rock Water
Devorah Fox – author of The Lost King
Visit us at the Heroines Tour Blog and see photos, Q&A's, and keep up to date with the latest happenings.