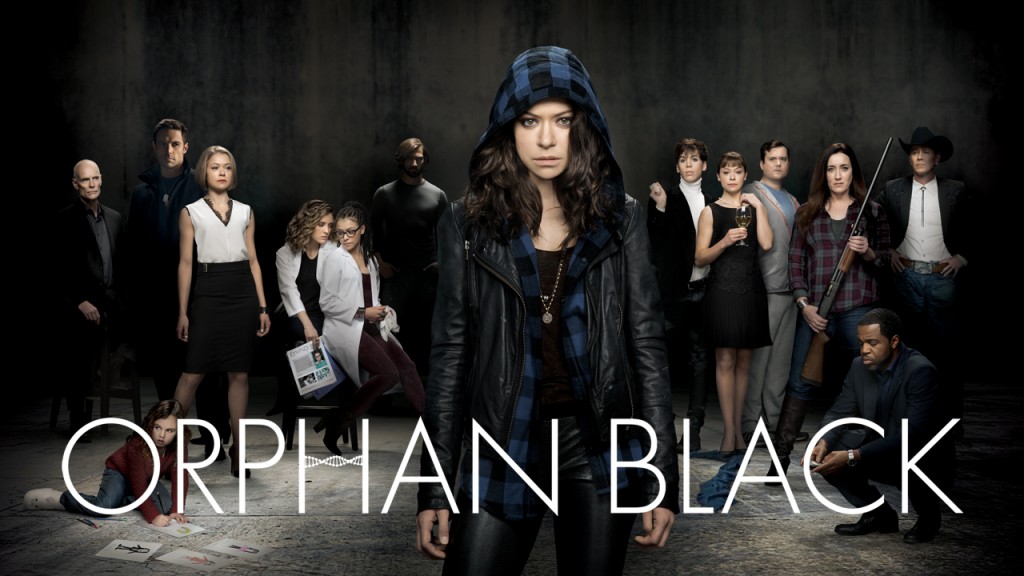 Looking for your next sci-fi fix with intrigue, drama, and spice?
Well I've got to tell you that Orphan Black will draw you in and leave you wanting more.
I'll be honest and admit that when I first learned the show's premise, my reaction was "Clones. Meh." But as I began watching, it quickly turned to "Clones–dang!" Sarah, a grifter, is going about her grifting ways until, as fate would have it, she witnesses a suicide. And not just any suicide–a woman who looks exactly like her jumps in front of a train.
Sarah's left with no explanation, and the only clues are the woman's name–Beth–and her handbag left on the platform. Not only does Sarah find out that Beth was a cop, but also that there are more women like her out there.
Someone's been messing around with cloning technology, and that someone begins to creep into Sarah's life as her sister-clones are being assassinated one-by-one. Between avoiding a bullet in the head (or worse) and navigating her dual identities (she fills Beth's shoes in order to find answers), the fast-paced turn of events leave Sarah wishing she had never stepped into this dangerous world.
I really enjoyed the first season, and I know I'm a bit behind, but I hear they've been renewed for Season 3 🙂
Check out Orphan Black when you can, and let me know what you think!
[tube]https://www.youtube.com/watch?v=ZrOYfbdOEbU[/tube]