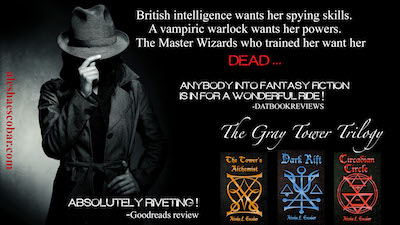 If you've read my Isabella Joins Polyvore post, then you'd know that I'm a fan of fictional characters having social media accounts–because, you know, I already imagine them as friends in my head and it's just cool 🙂
I thought it'd be fun for Isabella to venture into the world of Twitter, and not only that, but interact with you all! One of the highest praises the Gray Tower Trilogy receives is that of its heroine, Isabella George. I'm sure there are questions about her life, the story, other characters, and possibly her future that you would love to ask her about. Well, here's your chance!
I'll be answering your questions here on Twitter on Thursday, Feb.13–can't wait! #fantasy #AskIzzy #ATH1

— Isabella George (@AlchemicalSpy) February 10, 2014

Don't forget to follow Isabella on Twitter @AlchemicalSpy and be there on Thursday, Feb.13. She'll be popping in throughout the day answering your questions and responding to tweets. I hope you can join in! If you don't have a Twitter account, sign up today, and let's have some fun.