[tube]https://www.youtube.com/watch?v=hZGl7JnvnZY&feature=youtu.be[/tube]
I hope you've enjoyed my latest book trailer. I'm kicking off my promotion which will pick up around September 1st when I join forces with fantasy (and thriller) author Devorah Fox. Check out the details!
Limited Time Offer! Dragon-Slaying Kings and Time Wizards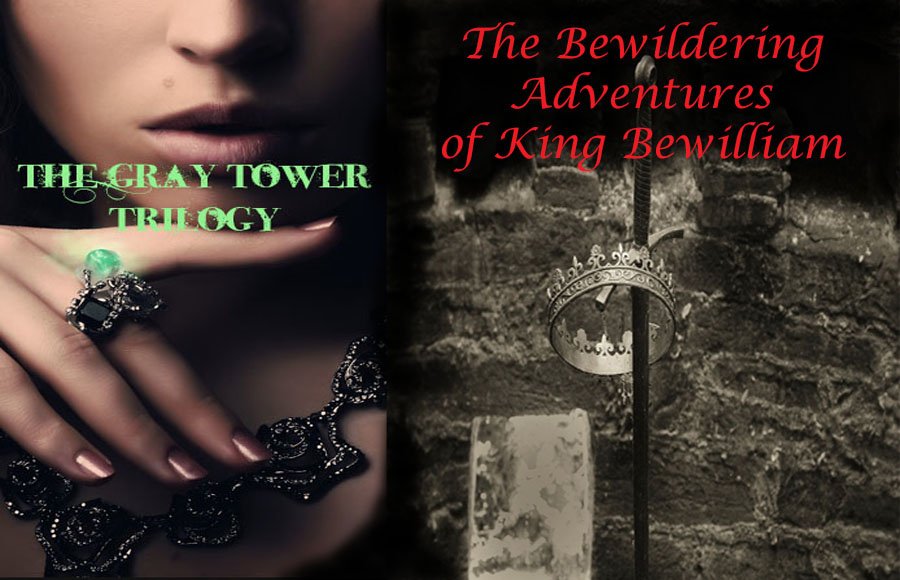 Isabella George is a wizard and spy in the 1940s.
Bewilliam is a dragon-slaying king on a mission to regain his kingdom.
And together these two fantasy series make exciting reads while the kids are away at school!
The amazing fantasy author Devorah Fox and I have teamed up to bring you The Bewildering Adventures of King Bewilliam (Books 1-3) and The Gray Tower Trilogy. We want you to help us shout from the rooftops about this limited time sale of our ebooks–before they go back to regular price!
9/1 The Tower's Alchemist (FREE), Dark Rift & Circadian Circle (99¢ the entire month of September) via Kindle, Smashwords, B&N and iBooks
9/3 The Lost King (FREE) via smashwords 9/4 (99¢) via smashwords
9/6 The King's Redress (FREE) on Kindle
9/10 The King's Ransom (FREE) via smashwords 9/11 (99¢) via smashwords
Thanks so much for your support. Just click the link below and add one final click which will soon be launched with many others: