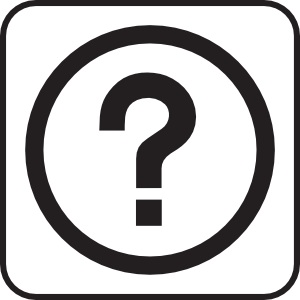 Fellow author Samantha LaFantasie has tagged me to answer 10 questions as part of the 10 QUESTION BLOG TOUR–and of course I couldn't resist! The questions apply to my current work in progress. So, here we go!
1) What is the working title of your book?
Circadian Circle (The Gray Tower Trilogy, #3)
2) Where did the idea come from for your book?
It's the final installment of my trilogy, which originated from a combination of sources. First, my husband who gave me a writing challenge to create an urban fantasy story with spies and wizards in a WWII setting, and my interest in this period of history fueled by an old high school teacher who actually fought in the war and would recount some pretty amazing things.
3) What genre does your book fall under?
Fantasy, and to be a little more specific paranormal or historical fantasy.
4) Which actors would you choose to play in your movie rendition?
Oooh, good one. I once did a "character interview" where Nikon Praskovya's celebrity look-alike would be Amanda Seyfried. I would have to take bits and pieces of a few actresses for my protagonist, Isabella. She'd definitely have a bit of Angelina Jolie, for starters, because that lady kicks butt, does she not? Oh, and for the guys I think of David Gandy for Brande (though I think Gandy models more than acts, but that's OK :-)), and I could see Aaron Eckhart as Ken.
5) What is the one sentence synopsis of your book?
The Final Confrontation–either the Gray Tower unites to defend the world against the Nazi Warlocks, or crumble and let hell reign.
6) Will your book be self-published or represented by an agency?
Self-published.
7) How long did it take you to write the first draft of your manuscript?
I'm still writing it! My projected launch date is late Spring or Summer 2013. I got delightfully sidetracked by Thanksgiving and Christmas. I'm back on it though.
8) What other books would you compare this story to?
Well it's a pulp action WWII spy novel with wizards. It has some great noir undertones and is told from the protagonist's perspective. It's tough to compare it to another book, but just imagine if Harry Dresden were a female spy during WWII and had to go up against Nazi warlock vampires. FUN!
9) Who or what inspired you to write the book?
My husband created the skeleton of what became my story's protagonist. He wanted to see me write a full-on story with her, and I'm glad I rose to the challenge!
10) What else about your book might pique the reader's interest?
If you've read The Tower's Alchemist and Dark Rift (books #1 and #2), then you're going to love the conclusion to this trilogy. Circadian Circle will be an action-packed adventure with plenty of danger, espionage, and of course humor and romance.