American Gods | Giveaway and Promo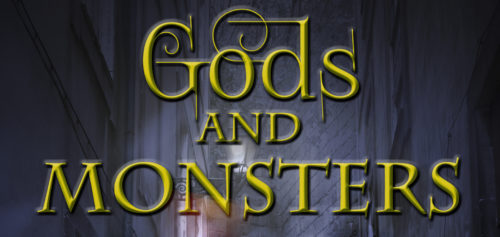 A few years ago, I had just come home from the hospital with my new baby, and the realization that I still had a short story to submit to the publisher, HDWP Books. The goal was a short story that carried the theme of gods or mythology, and so I had settled on writing a tale called "The Black Dagger Gods," where the gods of antiquity attempt to navigate through the modern world which is all but faithful, and how they must cling together in order to survive…that is, until one of their own starts slaying deities with a tainted black dagger.
There was a moment when I thought I wouldn't be able to turn in the story, with all the insanity and sleep deprivation that comes with a new addition to the family, but I pressed on, and I am so glad that I did!
If you enjoy Neil Gaiman's American Gods as much as I have, then I think The Black Dagger Gods is an excellent tale that you'll appreciate. The single novelette launches April 26, 2017, and to celebrate, I'm hosting a giveaway!
You can enter to win an ebook copy of American Gods plus a $10 Amazon e-gift card.
There are three ways to enter: visit the GODS AND MONSTERS promo page (and you can do this daily to increase your entries), join my Fantasy, Mashups, & Mayhem mailing list, and refer your friends for entry. Easy peasy!
Gods And Monsters Ebook Giveaway
Save