Hunt down the dark god who stole her father's soul–check.
Unmask the supernatural killer framing her for murder–done!
Destroy the warlock vampires who are doing The Bad Things….
Eh, she's getting around to that.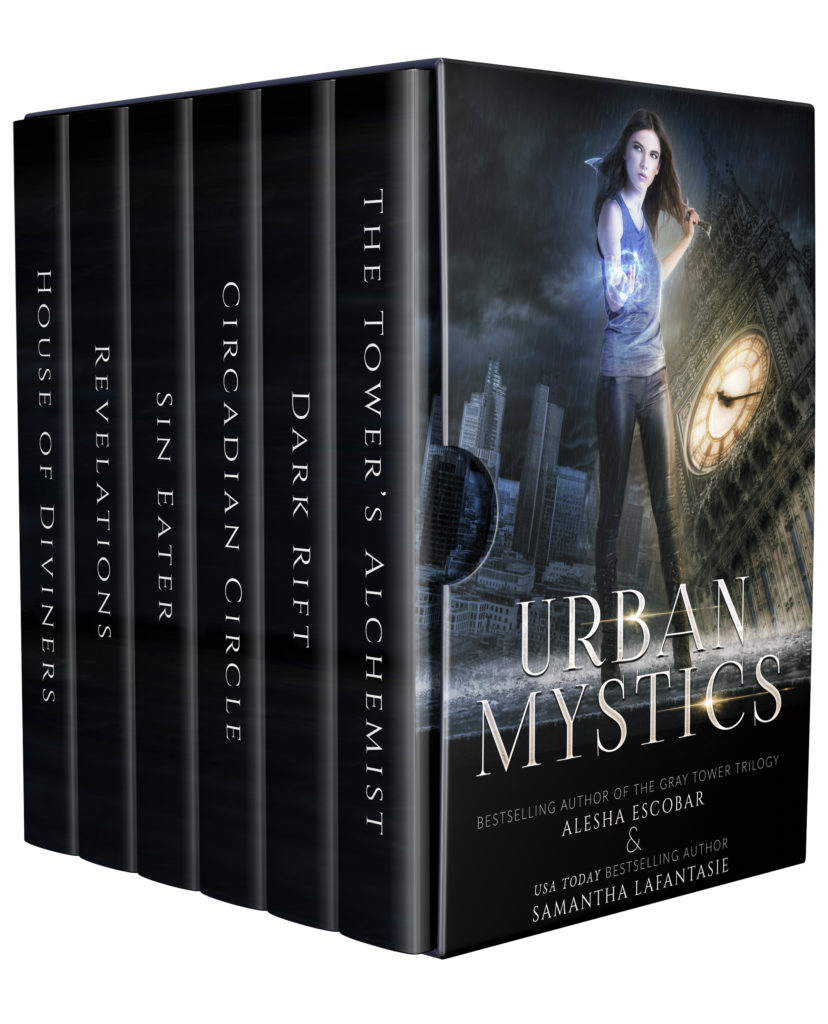 Three different heroines (and their problems), SIX smashing urban fantasy stories that'll keep you entertained. What more could you ask for?
The URBAN MYSTICS box set is on pre-order for 0.99¢ and will remain on sale until October 20, 2017. This collection includes:
The Tower's Alchemist
Dark Rift
Circadian Circle
Sin Eater
Revelations
House of Diviners
I'll update the retailer links as they come along, but it is *definitely* currently available at Amazon, Smashwords, and Kobo.
KOBO